Our Story
Welcome to Sparkle Castle! We would love for you to learn a little bit about us.
Two Peas In A Pod
Husband and wife duo, Adam and Sheri, have been running Sparkle Castle from the very beginning. Sheri is the creative mind behind Sparkle Castle, while Adam keeps himself busy implementing her vision.
Adam and Sheri bring different perspectives to the store, but they are united in one goal; to bring quality products to enthusiastic collectors.
Their teamwork has built Sparkle Castle to what it is today.

It was less of an idea, really, and more of a never ending assortment of "hey, what if we...?" moments that got Sparkle Castle off the ground.
Sheri got her start back in 2009 selling her old college text books on Amazon, back when it was the wild west and wasn't the behemoth it is today. Amazon was a perfect place for her to get her feet wet in the pool of e-commerce.
But as the store grew, she knew that text books were only a stepping stone to something greater. So, with another "What if we?" moment, she began trying her hand at different products; toys, games, and Legos, before settling on home decor.
It wasn't until she began selling Jim Shore figurines did she discover Sparkle Castle's true calling; bringing exquisite figurines and displays to enthusiastic collectors.
What started out as a few pieces to add a dash of whimsy to our home decor store, soon grew into an entire catalog of new and retired figurines, ornaments, and village displays. It didn't take us very long to move on from home decor and focus specifically on gifts and collectibles.
Our catalog also grew beyond the familiar flair of Enesco products, as we began adding more products from different artists. Lladro, Lemax, Lori Mitchell, Old World Christmas, just to name a few.
We strive to bring a wide varaity of beautiful gifts and collectibles to eager and passionate collectors. We have made a name for ourselves in the community as a trusted retailer, all without flashy gimics or unfulfillable promises. We focus on quality products, friendly customer service, and personal connections.
The transition from textbooks to gifts and collectibles may seem like a simple story, but it hasn't been without its challenges. From 2009 until now, is a lot of opportunities for bumps in the road.
Our biggest hurdle was in November of 2019 when Adam found out his company was downsizing and his position was to be eliminated on the first of May 2020. This certainly came as a shock to both of us as Occupational Health and Safety is a highly in-demand field in the San Jose Bay area.
Adam was blessed to work his way into this position that was accommodating to his Epilepsy, something that was not so easy in the past, so when we discovered he would need to find a new job, we were relieved he had until May to accomplish it.
Then entering 2020, COVID happened, and the entire world stopped. No one was hiring, in fact more people were losing their jobs. But something else happened, people started buying online more. With the sudden closure of brick-and-mortar, we saw a pickup of traffic on our store. Because of this, we needed more help fulfilling orders and running the day-to-day operations. And it just so happened that we knew someone who was going to be without a job.
So, once Adam was finished with his job and the kids were out of school for the summer, he began working for Sparkle Castle full time. It was a trial by fire having Adam go all in. But it ultimately was the best choice we ever made for Sparkle Castle. He built our beautiful website, managed our growing warehouse, and helped with customer engagement. He became a jack of all trades getting things done.
There are a lot of names in the Gift and Collectable market and it's not easy setting yourself apart. So, we focus on what we wanted to see out of a store that we frequented; a one-on-one personal connection with the customers and their community.
We don't have a databank or AI answering our customer questions; it's Sheri and Adam reaching out and personally assisting with orders and product. While we do utilize a few fulfillment warehouses across the country to handle some of our orders, the vast majority of our orders come from our San Jose warehouse where we can put our signature touch on each package.
Customers know us by our purple paper; when they see it, they know that the order was packaged with care. We don't take shortcuts and put maximum effort into each item we sell.
Adam takes pride in developing the website, knowing that customers want more than just a price and a picture. His goal is to provide a user experience that provides as much information about the art and the artist as possible. The incredible artisans behind each piece deserve to have their talents showcased. The website is never done and will continue to grow and evolve with the needs of the customer.
In May of 2023, knowing that we were running out of room in our current warehouse facility, we moved into a larger space that also had a small retail space. This became our proof of concept, we know that brick-and-mortar is not dead and there are plenty of people who still prefer to order in person. Eager to finally meet our customers face to face, we opened our store to the general public, starting initially with local pickup and eventually moving to browsing and buying in store.
We have dreams of doing more, offering more, and seeing Sparkle Castle reach new heights. We have a wonderful group of faithful customers who remind us that what we are doing works, and we look forward to what the future holds.
Sparkle Castle wants to be your go to place for all things Jim Shore, Department 56, Lori Mitchell, Lladro, Old World Christmas, and more. We are committed to providing customers with a streamline and personal experience. From all of us at Sparkle Castle, we wish you happy collecting and thank you for visiting our store!
We do this for family
Our business is centered around family. We truely enjoy running Sparkle Castle, meeting new and exciting people, and hearing stories from our customers. But can only do all this with the love and support of our children.
Ryan is our eldest, an amazing young man who loves geography and working out with dad. Nicole is our rambunctious middle child who enjoys horseback riding and crafting. Blaire is our youngest, who loves to cuddle and play dress up.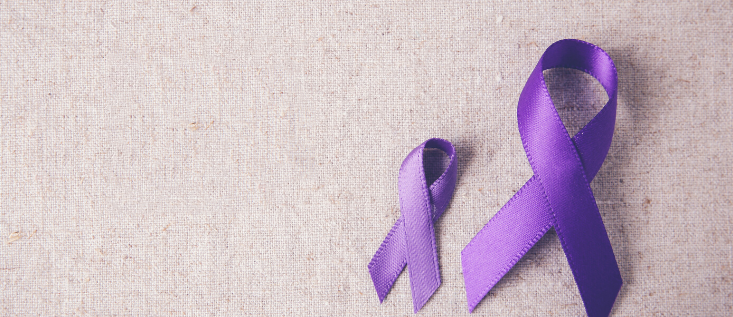 We do this for others
If you are a lucky recipient of piece shipped from our San Jose warehouse, you will notice we pack carefully in purple packing paper, which is more than decorative and functional. With it, we desire to raise awareness of Epilepsy, a serious disease that affects over 1% of the population in the USA, including our co-founder, Adam.